Classic science fiction movies The Thing From Another World (1951) and The Thing (1982) took inspiration from "Who Goes There?" by John W. Campbell. The original novella is a tale in which a team of researchers in the Antarctic fight a shape-shifting alien from the ship that crashed into Earth.
While researching for a new book about mid-20th century science fiction (Astounding: John W. Campbell, Isaac Asimov, Robert A. Heinlein, L. Ron Hubbard, and the Golden Age of Science Fiction), author Alec Nevala-Lee found out that Campbell had written a full novel-length version of his story, which was cut down for publication in Analog Science Fiction and Fact magazine. This is exciting news as now we know for sure that there is more to the original story.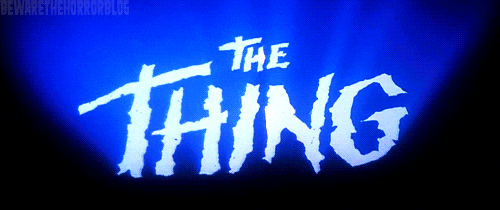 While reading Campbell's letters in his research for the book Astounding, Nevala-Lee spotted a reference to a box of manuscripts the editor had sent to Harvard's archive. He tracked down the box at the university and discovered that it contained Frozen Hell, a full-length version of Campbell's original story. Included in the unedited version is a 45-page section dedicated to the discovery of the Thing's spacecraft that ended up being condensed for magazine publication.
Nevala-Lee was quoted as saying: "The really fascinating thing is how (the novel) alters the structure of the entire story, which changes halfway through from a science fiction adventure into horror. I love that kind of unexpected shift in tone, and while I can see why Campbell decided to edit it down to focus on the psychological side, there's something very modern — and effective — in the way that it switches abruptly from one genre to another."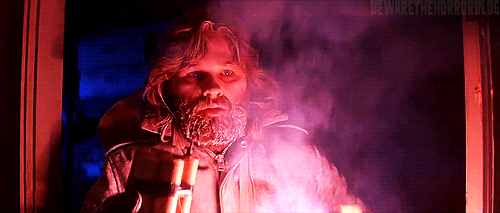 John Gregory Betancourt, from independent publishing imprint Wildside Press and manager of Campbell's literary estate, started a Kickstarter campaign to get the novel published. At time of publication £67,948 has been raised by 3,167 backers so far with still 33 days to go.
The book is expected to be with us in January 2019 in digital, paperback, and hardcover editions with bonus features. The exciting new-to-us novel will give us a look at Campbell's original vision, some 80 years after he created it.
Hands up if you're excited for the
Good Omens
adaptation? It's going live on May 31st on Amazon Prime! We can hardly contain our excitement and today we're being shown around Aziraphale's bookshop from the adaptation by Neil Gaiman in a fantastic 360 video.
Just press play and drag your screen around to look around the entire bookshop, and make sure you have the volume up, as Neil is telling us all about the features inside. Listen out for the Pratchett tribute too!