Through the power of magic one Harry Potter fan has dedicated a whole wall to the first page of Harry Potter and the Philosopher's Stone. 
Ok so maybe she didn't use magic- she is a muggle after all- instead she used a projector and a steady hand… and she has some tips for anyone who may want to try something similar.
Muggle-born witch Meredith McCardle was sorted into Ravenclaw house and, by her own admission, has Slytherin tendencies so it makes sense that she would have such passion and dedication to something she loves.
Using Twitter as her platform, Ms McCardle gave tips and hints to other Potterheads who wanted a page on their wall too:
Do not rely on the projector to stay still and straight.

Measure both sides from the ceiling with a tape measure to make sure it's straight. Adjust projector accordingly.

Use a smudge-free pencil (if it exists)
Use good quality paint to avoid a second coat.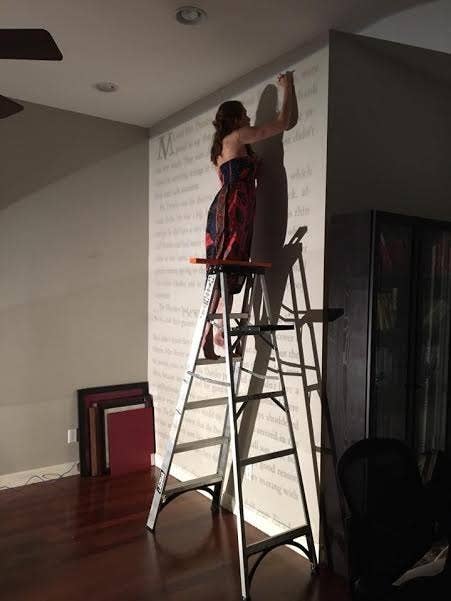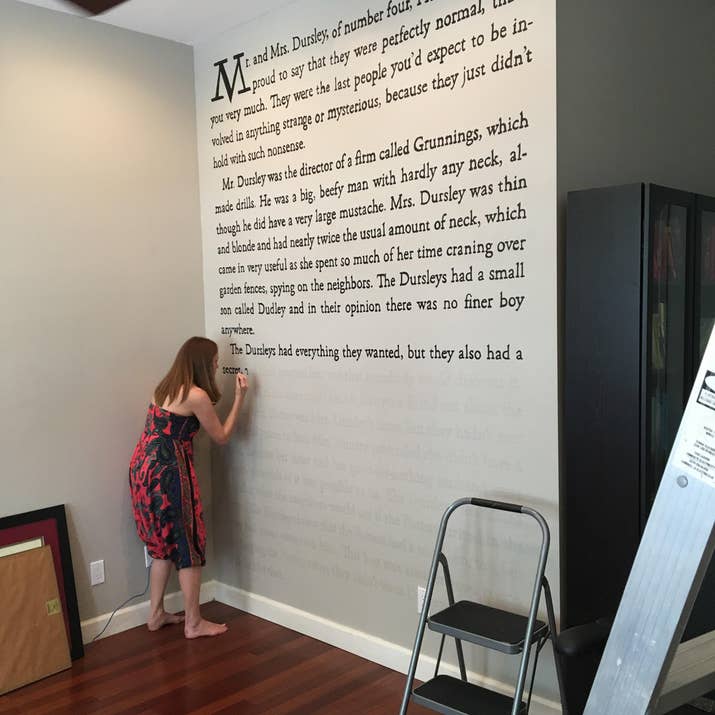 Amazing! Well done, Meredith!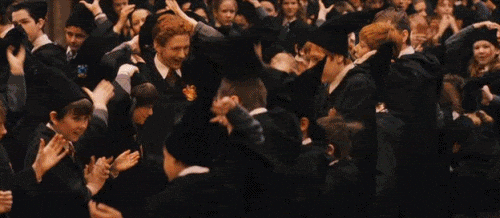 We all know reading is about quality not quantity but with so many books on the TBR it's great to be able to power through them quicker than most. According to the Pew Research Center, the average American who reads gets through twelve books a year, and now you can find out your reading speed with this new test.
Lenstore has devised a test to measure your individual reading skills and see how long it will take you to tackle the world's most popular novels. Take the rest below and see how you fare!
Read More