From a story of betrayal, jealousy, and kidnapping comes a positive, life-affirming message promoting love and peace, and the triumph of good over evil.
When Prince Rama and his wife Sita are exiled by his own jealous family, and then Sita is kidnapped, a battle ensues lasting several days until the evil Ravana is defeated and the heroes return guided by thousands of gas-lit lamps to rule their kingdom justly.
The story is just part of the Diwali celebration of light over darkness, which is considered to be the Hindu new year, and is also celebrated by Sikhs. As India consists of so many regions the celebrations vary from family to family, just as Christmas traditions vary here in the UK, and at Diwali's centre is a strong message of love triumphing over hate, a theme many children can be inspired by.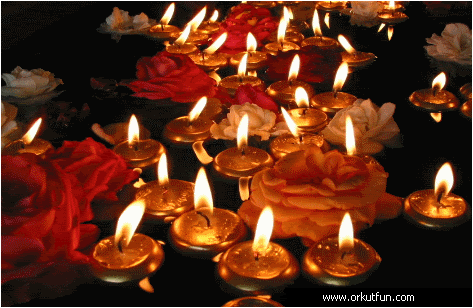 I've collated a selection of Diwali storybooks for children, although we all know there is no age limit on enjoying a colourful storybook, all written with a hope to inspire love, tolerance, fun, and creativity.
Lighting a Lamp (Festival Time) by Johnny Zucker:
A sweet book with simple, colourful illustrations aimed at young children to help them learn about the festival, and of Rama and Sita.
The Diwali Gift by Shweta Chopra:
Three adorable and cheeky monkeys are celebrating Diwali together in this  heartwarming tale, richly illustrated.
Rama and Sita (White Wolves: Stories from World Religions) by Malachy Doyle:
Bright, colourful pictures surround the traditional Diwali story of Rama and Sita, written especially for children.
Lots of Lights (Kindle Edition) by Kavita Sahai:
Originally produced to aid the inclusion of the Hindu culture in the USA, this Kindle story is beautifully written, explaining each day of the festival celebrations. By examining similarities to other religious festivals such as Christmas, this book helps everyone to understand and enjoy the celebrations.
Ria & Raj and the Gigantic Diwali Surprise by Kiran Lyall and Venisha Sudra:
Two cheeky youngsters get into mischief while helping their mother make sweets for Diwali, and the quirky illustrations show how the siblings come together to make a most surprising Diwali!