English is a funny old language isn't it? Phonetic isn't phonetic, we have a stack of silent letters, 'queue' has one letter that is sounded and four that are silent (or patiently waiting their turn).
Well now a student at an unknown university has created the most useless phonetic alphabet imaginable. Could you imagine anything less helpful? Scroll down to see.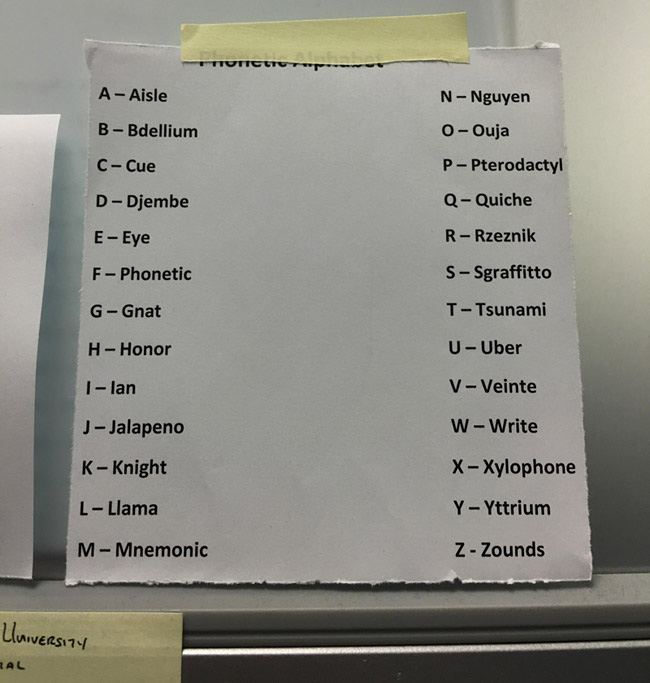 French writers have expressed their distaste at the increasing prevalence of English words unnecessarily invading the French language.
A French book fair 'Scène Young Adult' at the Salon du Livre in Paris has drawn the ire of French authors, who say that replacing French words with English is "unbearable act of cultural delinquency". Scene YA signs and displays read "Le Live", "Bookroom", "photobooth" and "bookquizz", described as "sub-English knowns as globish".
Well known writers such as Leïla Slimani, Tahar Ben Jelloun, Muriel Barbery and Catherine Millet all took great offence at English infiltrating their literary space and wrote an open letter published in Le Monde expressing their disappointment.