To celebrate the 'Scripps US National Spelling Bee', the brain boxes over at GoogleTrends have created a map of the United States to show which state searched for the spelling of commonly misspelled words.
Among the most commonly misspelled were "niece," "cancelled," "desert", and "beautiful." And then there is the state of Massachusetts, whose most Googled request was for the spelling of their own state… Awkward.
Check our the map below!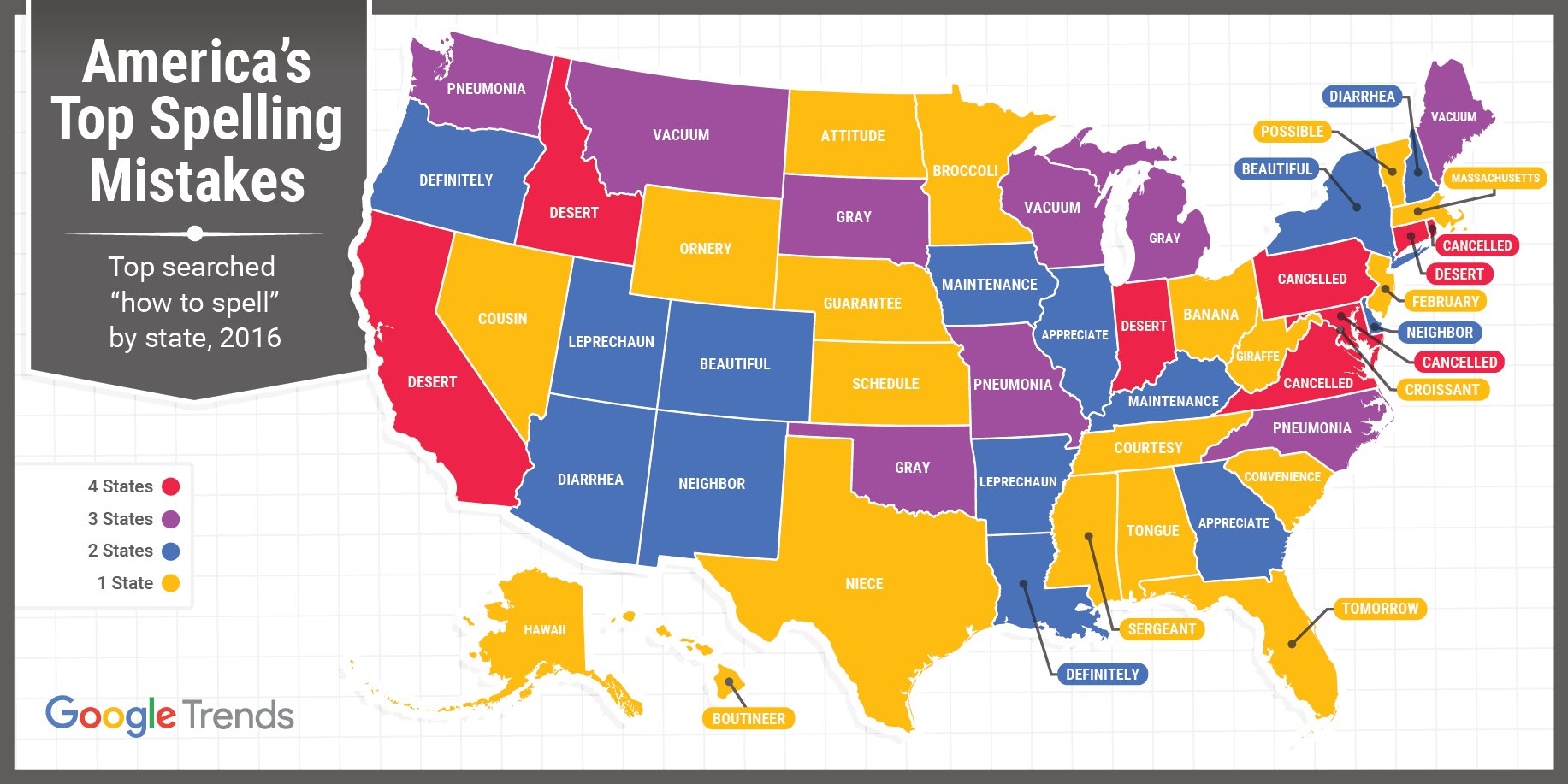 Reading aloud to your child can help boost their vocabulary by 1.4 million words according to a study.
A study from the Journal of Developmental & Behavioral Pediatrics says parents who read to their children are not only strengthening their bond but also increasing their chances at school. The study shows that kids who are read one short book a day enter their first school years hearing almost 300,000 more words than those whose parents didn't read to them at all. Of course when parents read more than one book the number increases again; five books per day increases their vocabulary by 1.4 million words!