To celebrate the 'Scripps US National Spelling Bee', the brain boxes over at GoogleTrends have created a map of the United States to show which state searched for the spelling of commonly misspelled words.
Among the most commonly misspelled were "niece," "cancelled," "desert", and "beautiful." And then there is the state of Massachusetts, whose most Googled request was for the spelling of their own state… Awkward.
Check our the map below!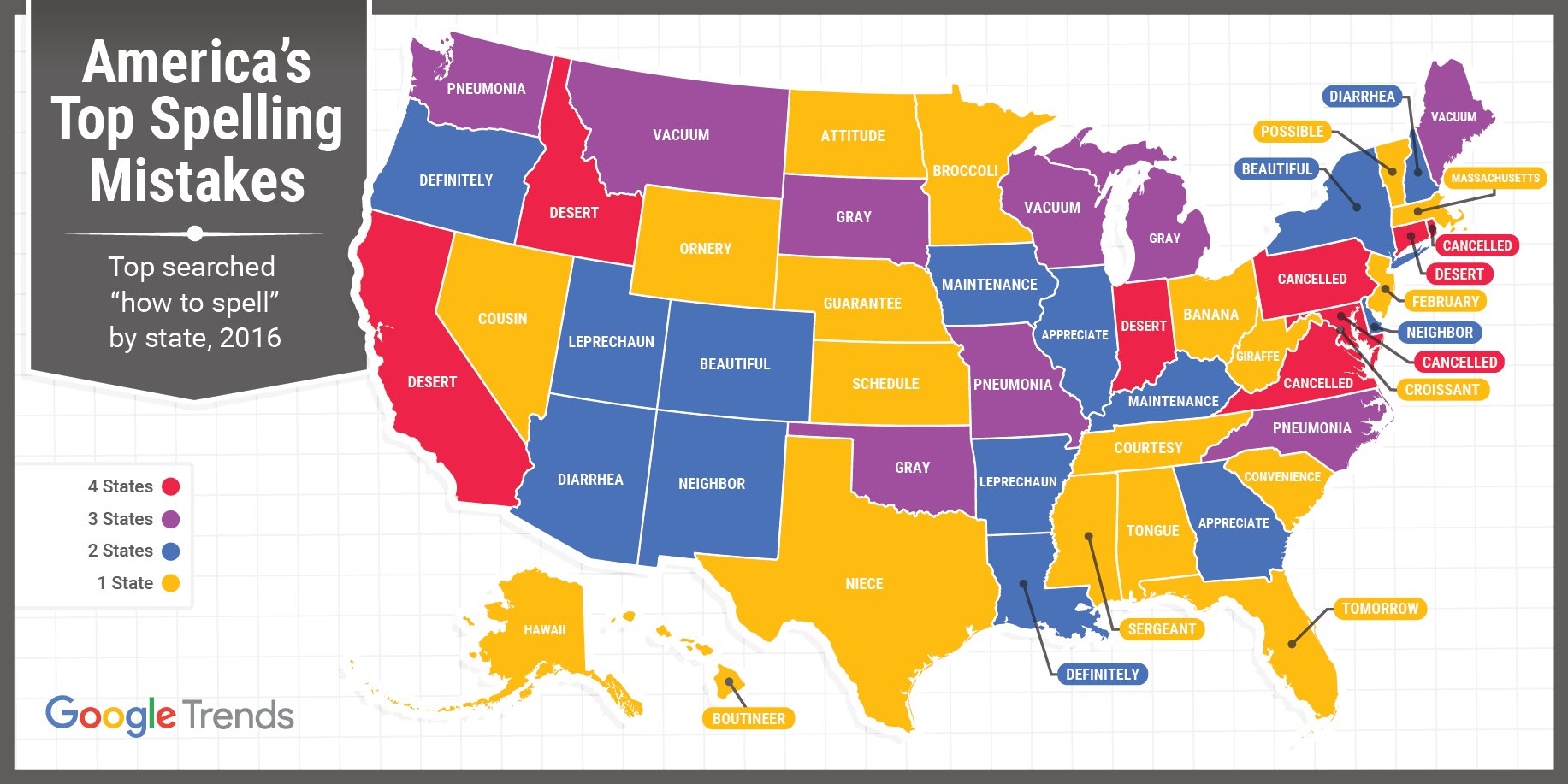 Gammon has been named Collins dictionary's Word of the Year 2018 along with a small list of others.
Other words of 2018 include Vegan, MeToo, and Gaslight- a real reflection of the direction 2018 has taken. Many of this year's most used, newest, and redefined words are coming from the left side of the political spectrum. As a reaction against ingrained cultural sexism, institutional racism and xenophobia, words like gammon or whitewash have been on the rise.
Some may find the word 'gammon' offensive, and they are entitled to express their distaste, however the word is only truly offensive to those who the word is aimed at. The word first came about when a pattern emerged on BBC's Question Time. It became apparent that older white men became quite pink in the face while ranting about 'bloody foreigners', 'Brexit', and the EU. It is not, despite many wannabe victims insisting it so, racist.
The full list of Collins Dictionary's Words of the Year 2018 are below.