The stern face at the library desk who warns you about late fees and the importance of a varied reading list is familiar to most of us Reading Addicts. The librarian is not all that they seem though… Behind those spectacles and cardigans is a wicked sense of humour, mischief, and fun.
Here are 15 pieces of evidence that show how much fun librarians get up to at work, and some of the hilarious things they do to brighten up our days at the library.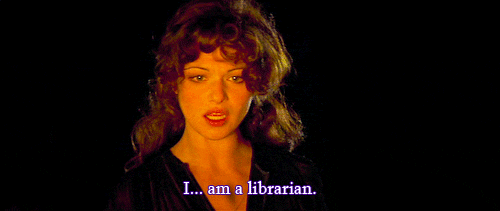 1.
2.
3.
4.
5.
6.
7.
8.
9.
10.
11.
12.
13.
14.
15.
Keep your eyes open for more hilarious library moments caught on camera!
To treat the librarian in your life don't forget to visit our shop.
Established by the American Library Association in 1982, Banned Books Week begins every year on the last week of September. The week celebrates books that have been censored or outright banned over the years and reminds us of the importance of information and freedom of speech, as well as showing us how books can be used tackle difficult or sensitive topics and themes.
To celebrate the week, a library in Rumford, Maine created a display featuring books that have, and continue to be, banned in various parts of the world. As you can imagine, books focusing on the topic of same-sex relationships are heavily censored, and thus the display featured several LGBT books such as Kabi Nagata's My Lesbian Experience with Loneliness and David Lev's Two Boys Kissing. Both books have been released to great acclaim from critics but also face heavy resistance, with Two Boys Kissing being the fifth most banned book of 2016. Read More