The stern face at the library desk who warns you about late fees and the importance of a varied reading list is familiar to most of us Reading Addicts. The librarian is not all that they seem though… Behind those spectacles and cardigans is a wicked sense of humour, mischief, and fun.
Here are 15 pieces of evidence that show how much fun librarians get up to at work, and some of the hilarious things they do to brighten up our days at the library.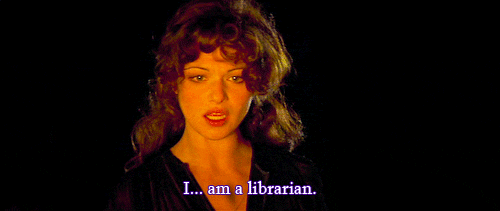 1.
2.
3.
4.
5.
6.
7.
8.
9.
10.
11.
12.
13.
14.
15.
Keep your eyes open for more hilarious library moments caught on camera!
To treat the librarian in your life don't forget to visit our shop.
For many bibliophiles, the idea of being a librarian sounds like a dream come true. No doubt there's plenty of work to be done, but being surrounded by thousands of books must help take the edge off. However, in the Victorian era, the role of a librarian carried a certain stigma to it, especially for female librarians.
As JSTOR Daily reports, in the late nineteenth century, Librarian Rosalee McReynolds wrote about the potential perils of being a female librarian. As life became more urbanized in the second half of the century, men began moving to more commercial work. Meanwhile, the idea that women should remain at home doing nothing as servants did all the work became a popular status symbol. McReynolds wrote: "Ironically, while a man was judged positively for hard work, he gained further status in accordance with the leisure enjoyed by his womenfolk." Read More