The stern face at the library desk who warns you about late fees and the importance of a varied reading list is familiar to most of us Reading Addicts. The librarian is not all that they seem though… Behind those spectacles and cardigans is a wicked sense of humour, mischief, and fun.
Here are 15 pieces of evidence that show how much fun librarians get up to at work, and some of the hilarious things they do to brighten up our days at the library.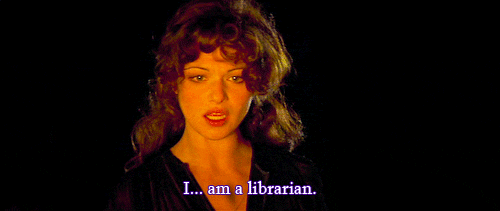 1.
2.
3.
4.
5.
6.
7.
8.
9.
10.
11.
12.
13.
14.
15.
Keep your eyes open for more hilarious library moments caught on camera!
To treat the librarian in your life don't forget to visit our shop.
Most librarians probably wouldn't be too pleased to find a family of bats living in their library however, in Portugal, bats have taken up residence in two 18th-century libraries and it turns out they're very useful to have around. The bats in question live in the University of Coimbra's library and the library in the National Palace of Mafra.
The bats actually play in important role in safeguarding the libraries books as they swoop over rare and ancient books and snap up bugs that could slowly but surely destroy rare tomes. The bats offer such a helpful service that they have been allowed to stay and are now a tourist attraction in their own right. Read More