The stern face at the library desk who warns you about late fees and the importance of a varied reading list is familiar to most of us Reading Addicts. The librarian is not all that they seem though… Behind those spectacles and cardigans is a wicked sense of humour, mischief, and fun.
Here are 15 pieces of evidence that show how much fun librarians get up to at work, and some of the hilarious things they do to brighten up our days at the library.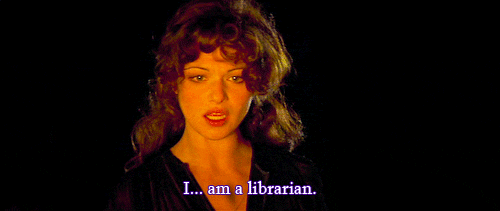 1.
2.
3.
4.
5.
6.
7.
8.
9.
10.
11.
12.
13.
14.
15.
Keep your eyes open for more hilarious library moments caught on camera!
To treat the librarian in your life don't forget to visit our shop.
A librarian from Scotland took to Twitter to share her insight into what it is like being a librarian in the UK.
Secret Library Gorgon, whose real name is Mel, told Bored Panda that being a librarian was never her intention but sometimes great things happen without you planning them.
"I've had a lot of jobs over the years but I became quite unwell about five years ago and had to leave my product design engineering role and course. I was gutted but I knew that recovery would take a while. I've always been a bookworm so I started looking for jobs in libraries and other environments to do part-time while I recovered. I love it so much that I hope I can keep working in libraries permanently."
After chatting with a colleague about some of the quirks of their job, Mel started posting them on Twitter: "I figured a few of my fellow library assistants would relate. If I'd known how big it would become, I'd have proofread them first!"