The stern face at the library desk who warns you about late fees and the importance of a varied reading list is familiar to most of us Reading Addicts. The librarian is not all that they seem though… Behind those spectacles and cardigans is a wicked sense of humour, mischief, and fun.
Here are 15 pieces of evidence that show how much fun librarians get up to at work, and some of the hilarious things they do to brighten up our days at the library.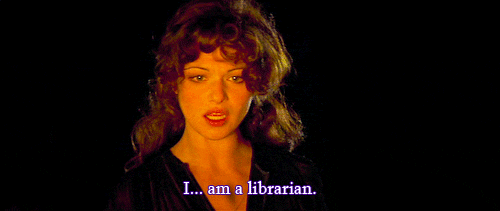 1.
2.
3.
4.
5.
6.
7.
8.
9.
10.
11.
12.
13.
14.
15.
Keep your eyes open for more hilarious library moments caught on camera!
To treat the librarian in your life don't forget to visit our shop.
The Feminist Library will celebrate its 44th birthday in March, and now that date will be the start of an exciting time for the library as the date also signifies the day that the library will move to Peckham after Crowdfunding success.
The library staff have spoken of their relief at raising £35,000 for its move to Peckham and the provisional opening date for the new library is 14th March. It was October when the Feminist Library launched a crowdfunding campaign for its relocation to a community centre in Peckham after being based in Westminster for the last thirty years.