In the mid-1990s, thanks to Mike Judge's Beavis and Butthead series, Daria Morgendorffer gained her own spin-off show. Beginning in 1997, Daria's acerbic wit and relatable misanthropy graced our screens, giving smart and oft-misunderstood teenage girls a role model at last.
The series was created by Glenn Eichler and Susie Lewis Lynn for MTV, and satirised US high school life and suburban America, as well as biting commentary about popular culture, societal expectations and pressures, and social class. It spoke to many of us who were teens during those years, especially those who could understand Daria's need for something more than this strange and superficial world we were born into.
Daria often buried her self in a book (we here at Reading Addicts can all relate to that!) and the books she read were mostly high-brow, darkly themed, or classic literature. She was actually a pretty wonderful role model to have!
Thanks to multiple nerdy blogsters in the World Wide Web we now have a comprehensive list of all the books Daria read or referenced in her 5 years on television. Find them below, along with links beside them to purchase a copy for yourself if you are missing it from you collection.
Can you match Daria book-for-book?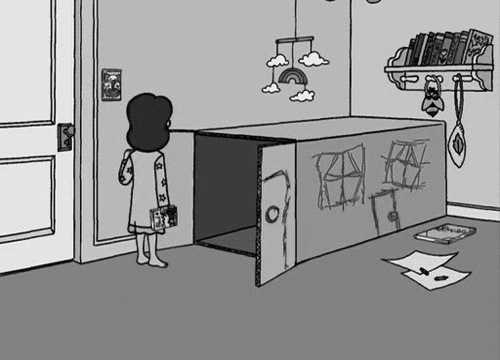 Malory Towers is coming to the BBC sooner than we thought. The BBC announced their plans…